High quality extra virgin olive oil
From our fields to your table
Savoir faire and Traceability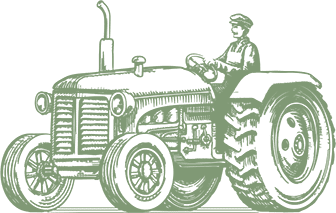 The high level qualitative organoleptic characteristics of our extra virgin olive oils and the appreciation of clients who have often become friends motivates me to preserve this precious good, the truest and most authentic expression of this territory.
The long-awaited annual harvest begins at the end of September and lasts through the month of October. The olives are harvested by expert hands with individual machines, placed in ventilated boxes and taken directly to the onsite oil mill.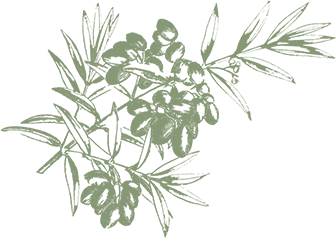 One of the most crucial aspects of oil production is milling, and very often farmers must use industrial mills that can leave remnants of low quality olives to mix with other, higher quality varieties. When I took over Le Amantine, I wanted to make sure that we would control all of the steps in the system so that every drop of oil would be the absolute pinnacle of quality. So we built our own. If you've ever visited the farm you'll know that the mill is a particular point of pride. As enthusiasts know, to obtain an optimal oil one must start with healthy fruit which is then defoliated and washed. The olives then pass through our 2-phase extraction plant with vertical malaxers, guided by the crusher, who must be calm, competent and passionately dedicated to quality. While the technology is state of the art, it always depends on a human touch.
Throughout the milling process, man and machine work together with a single goal: to bring out the best in the fruit. As anyone who has tasted our oil knows, we work on the sincere desire to craft a product of great value. Low temperature control, immediate cellulose filtration, stainless steel storage and in house bottling guarantee the highest quality oil within a closed and completely traceable environment.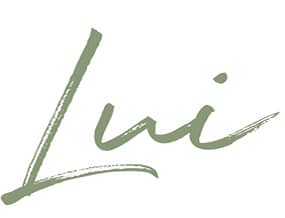 A superior quality extra virgin olive oil obtained exclusively from a selection of Frantoio varietal olives, grown on the farm. Green, fruity, and of light to medium intensity that opens to the nose with broad and decisive notes of chicory and fresh almond. The taste is enveloping and complex with aromatic tones of mint, rosemary and white pepper. A very balanced oil that closes with a slightly spicy finish. Awarded the Best Italian Extra Virgin Olive Oil in 2015 by A.I.S (Associazione Italiana Sommelier).
Marina's suggestions
Excellent as a finish to hearty bean or legume soups, to enhance grilled red meat or simply on some toasted bread. I also recommend it in recipes for some of the traditional desserts from the Tuscia region, such as ciambelline al vino or crostate di marmellata.
Available in
0,10 / 0,50 lt sizes, packaged in dark glass bottles with an anti-refill cap.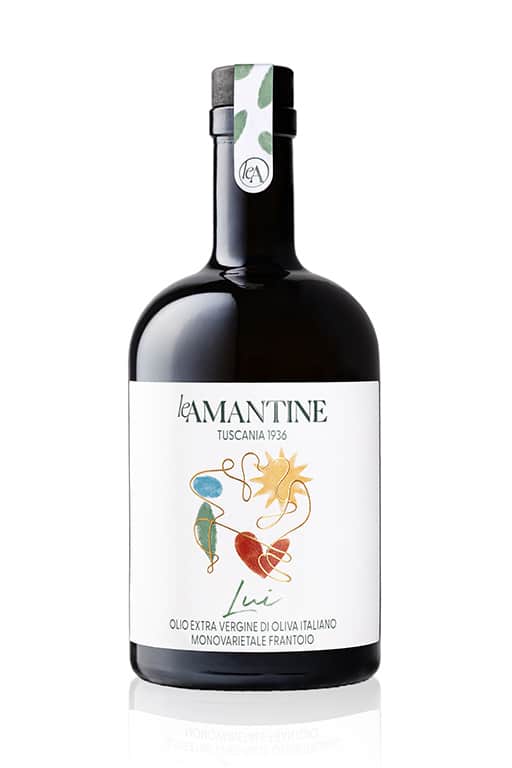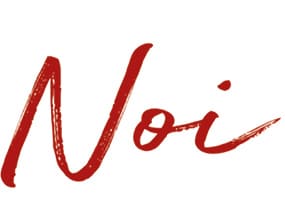 A superior quality extra virgin olive oil obtained exclusively from our farm with a blend of Frantoio, Leccino and Canino varietals. Consistent monitoring throughout the year made this a particularly successful harvest, and Amantino displays the strong personality and medium intensity that symbolize the olives in the region. If it were music, it might be called an allegro con brio: it is an oil that lingers on the palate long after it is finished on the plate. Green and fruity, it reveals a decisive and enveloping nose with notes of artichoke and spicy hints of black pepper. It confirms its feisty character in the mouth with tones of celery, dried fruit and black pepper. It is decisively bitter and spicy, in equal measure.
Marina's suggestions
Highly recommended for an unforgettable plate of pasta, beef carpaccio or to finish a firm goat cheese.
Available in
0,10 / 0,50 lt sizes, packaged in dark glass bottles with an anti-refill cap.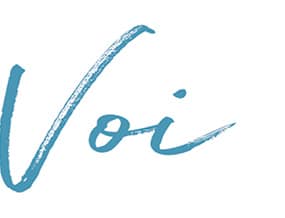 An monovarietal extra virgin olive oil of superior quality using 100% Canino olives from some of the oldest trees on the farm. Green, fruity, medium intensity with ample vegetal olfactory notes, in particular arugula and green tomato leaf. The taste is complex and fine with slightly spicy tones. Bitter and spicy, decisive and balanced.
Marina's suggestions
Perfect to accompany all types of bruschetta, vegetables and roasted meats.
Available in
0,10 / 0,50 lt sizes, packaged in dark glass bottles with an anti-refill cap.